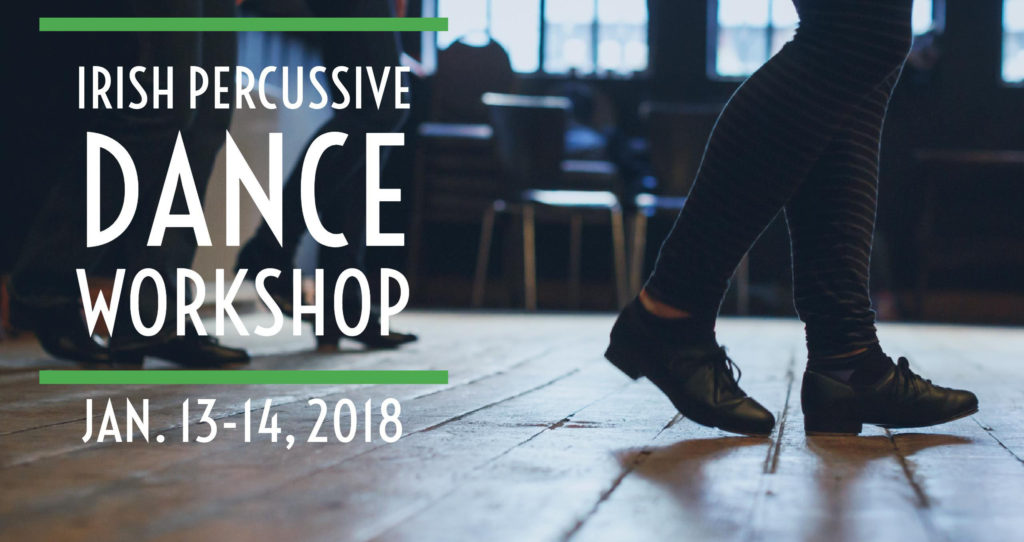 Calling all dancers!
Do you tap, clog, step dance or just enjoy a good toe-tapping tune? Do you attend contra, country or set dancing events? Wanting to try something new?
If so, consider spending your weekend with us making music with your feet.
The Bluegrass Irish Society, together with the Bluegrass Ceili Academy and the Kentucky McTeggart Irish Dancers, is honored to bring acclaimed dancer and instructor Mary Beth Taylor to Lexington from Dublin, Ireland, for two days of traditional old style Irish séan nos and set dancing classes.
Saturday & Sunday, Jan. 13 & 14, 2018
This percussive dance workshop is designed for dancers in junior high school and older and will focus on two styles of traditional Irish dance — séan nos and set dancing. These older styles of Irish dancing are perhaps less athletic and demanding on the dancer's body than its modern competitive counterpart, yet it is absolutely compelling to watch and listen to.
At the end of the workshops, dancers and their friends and families are invited to join us for a "dance about" on Sunday at McCarthy's Irish Pub in downtown Lexington.
All workshop classes will be held at Artworks at the Carver School, 522 Patterson Street, in downtown Lexington.
Individual classes begin at $15 per hour. Registration for the entire two-day workshop (nine classes) is $100. Don't want to dance, but want to watch? You' can do that when you register as a class observer.
For the full workshop schedule, class descriptions, fee structure or to register online, go to
http://link.bluegrassceili.com/workshop18.
Bluegrass Irish Society sponsoring Irish percussive dance workshop