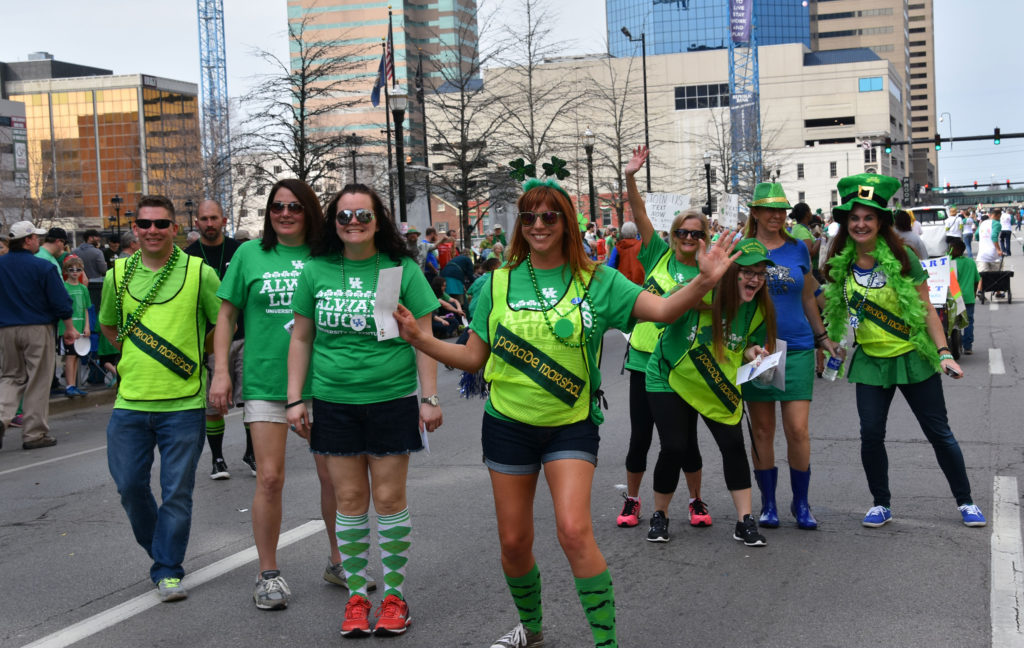 Join the Bluegrass Irish Society
The Bluegrass Irish Society provides a focal point in Central Kentucky for those interested in Ireland and its traditions. Since 1980, the society has celebrated a shared heritage and maintained interest in Irish culture. We invite you to join us!
We do not charge dues. Rather, we raise funds for activities as they are needed. There are many opportunities for involvement in a variety of activities.
The most significant endeavor is our sponsorship of the Lexington St. Patrick's Parade. Members control how much time they wish to devote to any of these activities but we ask that they do something, no matter how little it may be.