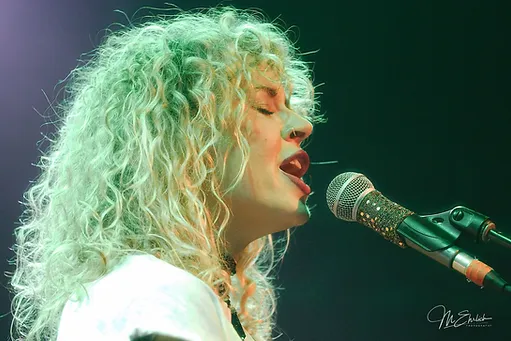 Consider it a warm up for the big leagues. Nashville-based musician Clare Cunningham is one of the entertainers taking the stage at the Alltech Lexington St. Patrick's Parade and Festival on Saturday, Mar. 11. A week later, she's making her debut at the Grand Old Opry. 
"Little did I know that when I took that flight [to the US] five years ago I'd be where I am today and stepping into that famous circle on March 18," Cunningham recently shared with her social media audience.
Cunningham hails from the smallest village in Ireland – Collon, Co. Louth. She started her musical journey at the young age of six, learning piano. Within two years, she was playing music by Mozart. At 16, she taught herself to play guitar, leading her down the songwriting path.
After high school, moved to Dublin, earning a national diploma in popular music performance and technology. Her next stop was the London College of Music, where she graduated with a honors degree in music performance and technology. Along the way, she debuted on Sky TV, singing one of her own compositions.
In the U.S., Cunningham has played at The Nantucket Project, the Sundance Film Festival and other major festivals. She also stars in the Garth Brooks documentary "Garth Brooks: Coming Home."
Cunningham takes the stage at 5:15 p.m. in Lexington, wrapping up a day of music and dance performances. The festival also features internationally-known Tuatha Dea, who's described as "a progressive Americana band with a rock edge and fearless attitude for pushing the boundaries of modern roots music." Lexington's Liam's Fancy and the William Sutherland Reid Pipes and Drums round out the musical performers. All three Lexington Irish dance groups – Bluegrass Ceili Academy, Lexington Irish Dancers and McTeggart Irish Dancers – Kentucky – are performing.
The 2023 festival returns to the 5/3rd Pavilion in Henry A. Tandy Centennial Park in downtown Lexington. The full schedule:
10:45 a.m. – The Blessing of the Keg
11:30 a.m. – Bluegrass Ceili Academy
12 p.m. – Liam's Fancy
1 p.m. – Lexington St. Patrick's Parade
2 p.m. – William Sutherland Reid Pipes and Drums
2:30 p.m. – Lexington Irish Dancers
3:15 p.m. – Tuatha Dea
4:30 p.m. – Kentucky McTeggart Irish Dancers
5:15 p.m. – Clare Cunningham
County Louth native makes stop at Lexington festival on way to the Grand Ole Opry