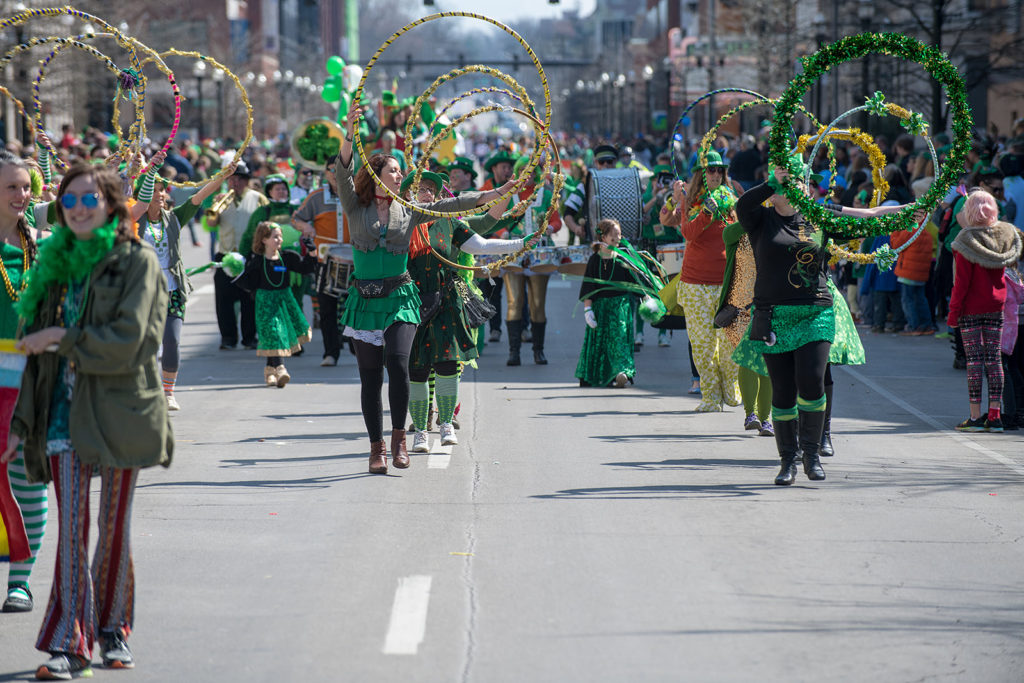 Lexington's St. Patrick's celebration takes to the streets this Saturday. The city's traffic management office has shared the following street closures in downtown:

Closures Scheduled from 8 a.m. to 11 p.m. for the Festival at Tandy Park

W Short St closed between N Mill St and N Upper St.
Market St closed between W Short St and Church St.
Closures Scheduled for the St Patrick's Day Parade. Parade scheduled for 1 p.m.

11 a.m. to 2:30 p.m. – Midland Ave closed between E Third St and E Main St.
Starting between 9 a.m. and 10 a.m. – Possible lane closures on E Main St between N Martin
Luther King Blvd and N Limestone for parade preparation.
Starting between 12:30 p.m. and 12:45 p.m. – E Main St closed between Walton Ave and Mill St
until parade completion.
No parking all day Saturday on Short St between N Mill St and N Upper St as well as on Market St.

NOTE: The KHSAA Girls Sweet 16 Tournament will be taking place at Rupp Arena during the day and
evening. Expect traffic impacts if traveling in the downtown area.
Lexington St. Patrick's Parade and Festival Street Closures for Saturday, March 11