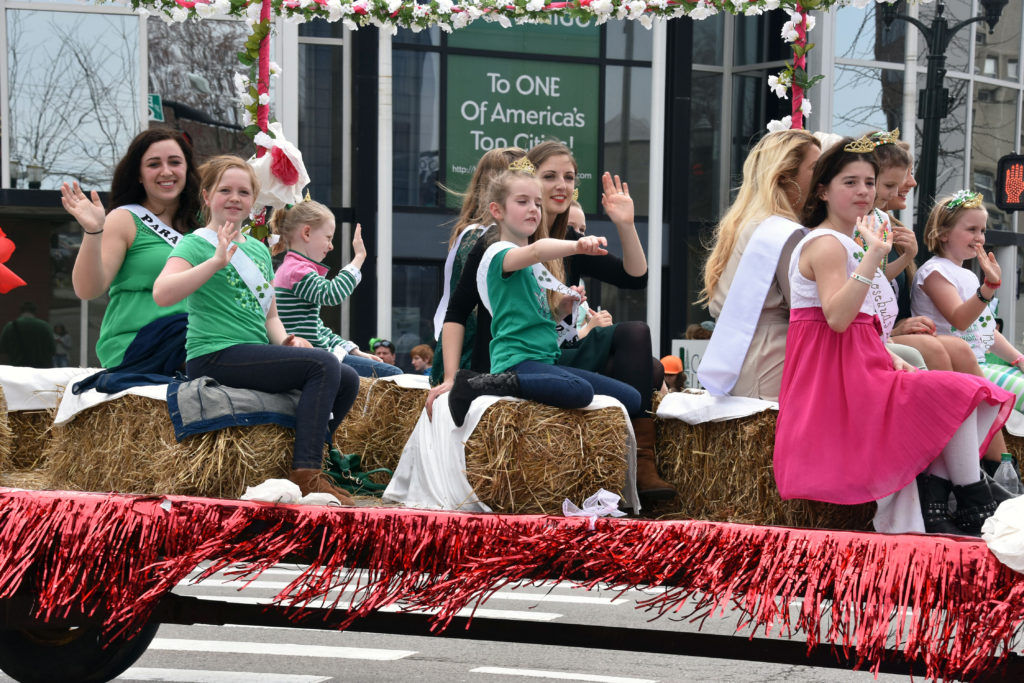 Applications for the 39th annual Alltech Lexington St. Patrick's Parade and Festival are online and we're ready for your entry!
The Alltech St. Patrick's Parade and Festival committee is now accepting entries for Lexington's 38th annual parade and concession vendors for the Irish festival. (The festival vendor application will be online soon!)
This year's event will be held Saturday, March 17, 2018, in downtown Lexington. The annual event is produced by Lexington Parks and Recreation and is sponsored by the Bluegrass Irish Society.
To download your forms, visit the Forms page on this website.
We hope to see you there!