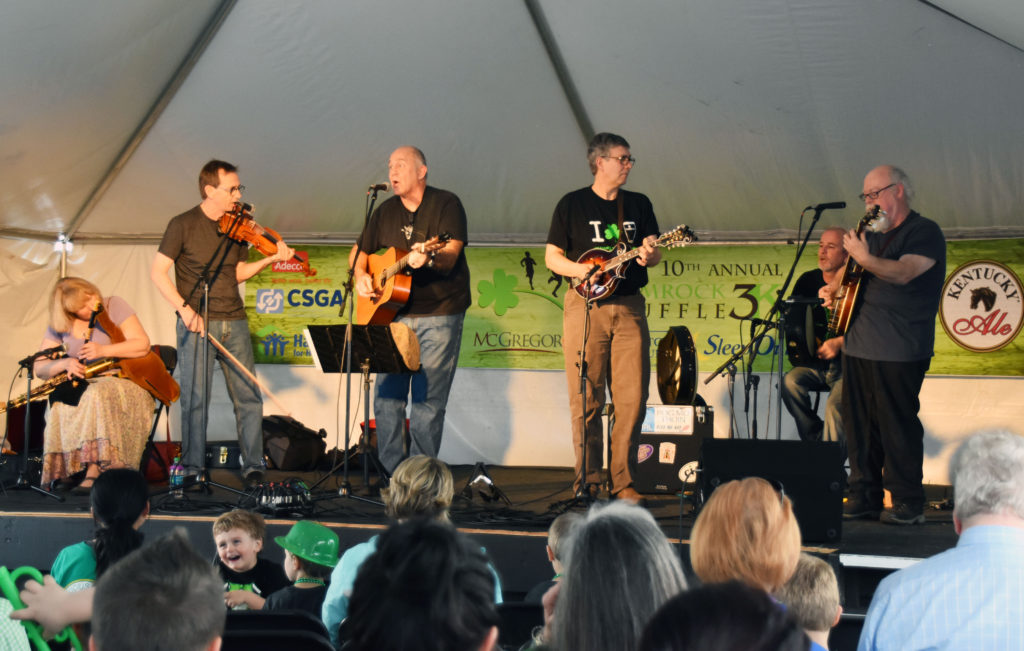 Our performers will be taking the Irish festival stage on Saturday, March 14, 2020, as part of the city's 41st Annual Alltech St. Patrick's Parade and Festival. The lineup features local musicians and dancers.
The festival is part of an all-day celebration that begins at 8 a.m. with the Shamrock Shuffle to benefit Lexington Habitat for Humanity. Our Irish festival usually begins at 10:45 a.m. and the annual "Blessing of the Keg" will be held at the Alltech tents at 11 a.m. The parade begins at 1 p.m.
Want to be a part of the festival? Click here to visit the vendor information page for the information you need!
Our yearly festival lineup features musicians, singers and dancers from across Kentucky and (sometimes) around the world!