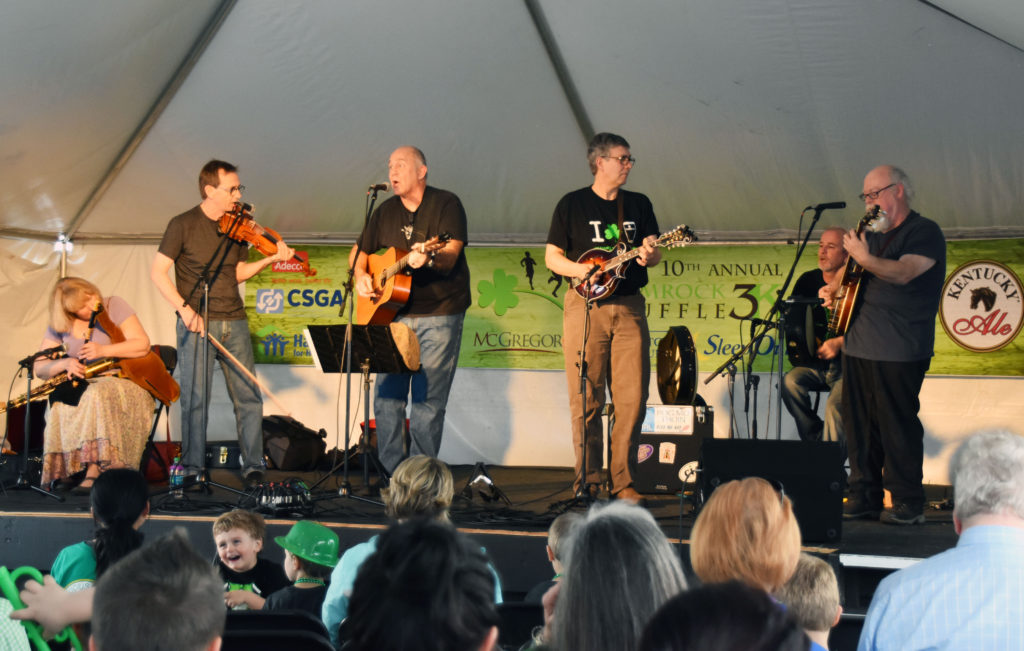 Our yearly festival lineup features musicians, singers and dancers from across Kentucky and (sometimes) around the world! Join us Saturday, March 11 at Henry A. Tandy Centennial Park in downtown Lexington.
2023 Festival Entertainment Lineup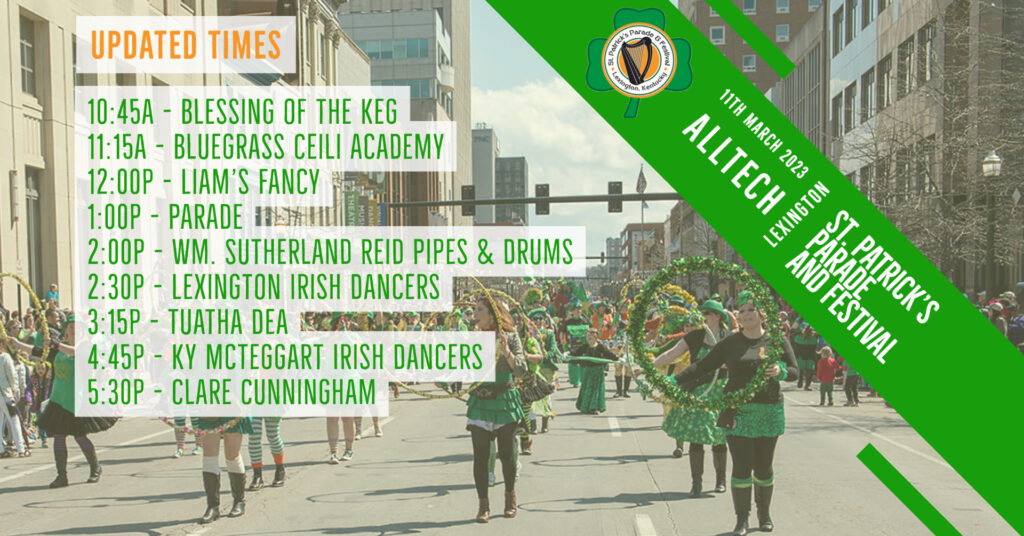 Join us in downtown Lexington Saturday, March 11 for the Lexington St. Patrick's Parade and Festival.
10:45 a.m. – The Blessing of the Keg
11:15 a.m. – Bluegrass Ceili Academy
12 p.m. – Liam's Fancy
1 p.m. – Lexington St. Patrick's Parade
2 p.m. – William Sutherland Reid Pipes and Drums
2:30 p.m. – Lexington Irish Dancers
3:15 p.m. – Tuatha Dea
4:45 p.m. – Kentucky McTeggart Irish Dancers
5:30 p.m. – Clare Cunningham