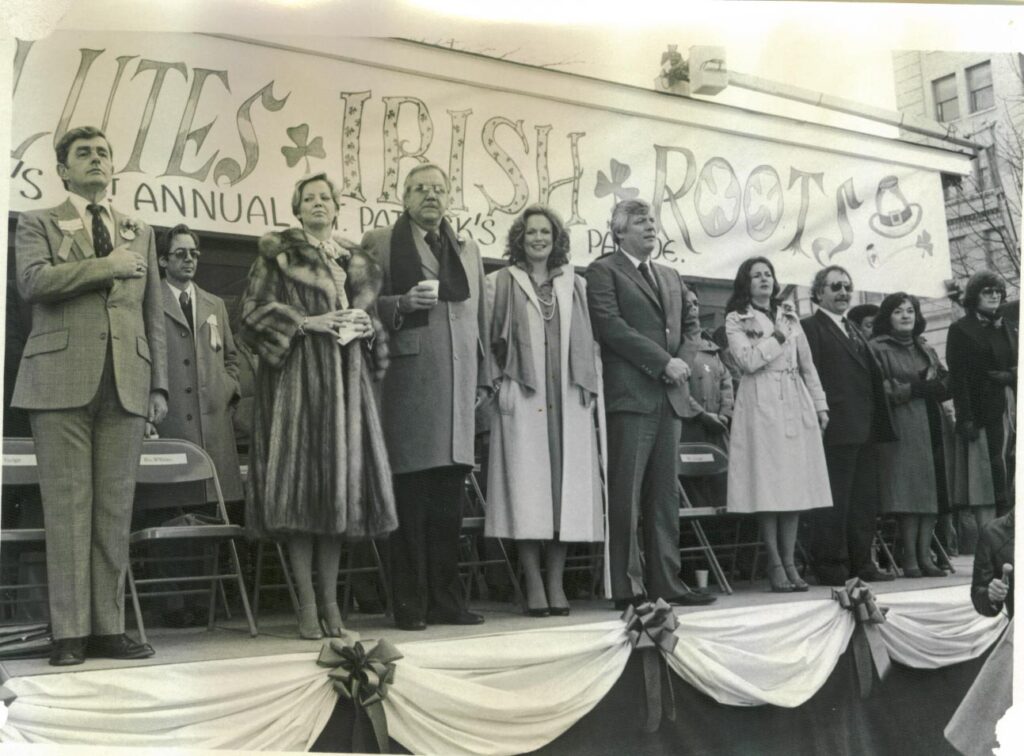 History
The Bluegrass Irish Society was incorporated as a public, charitable and educational organization September 1980. Since then, the society, best known for sponsoring the yearly Lexington St. Patrick's Parade and Festival has promoted Irish culture in Central Kentucky
The Irish in the Bluegrass
The Irish have long been involved with the history and culture of Commonwealth of Kentucky. The Irish and Scots Irish have been part of Kentucky since it's beginning. Their descendants have been here for hundreds of years, even before the great migration caused by the so called "Potato Famine" of 1845-6. More recently, a new wave of native-born Irish are calling Kentucky home.
Listen to the fiddlers in Eastern Kentucky or the clog dancers and you will hear the refrains of Irish jigs and reels. "My Old Kentucky Home" was composed by an Irishman, Stephen Foster. Drive through the Bluegrass and you will see dry rock walls (fences) that were built by Irish immigrants and people whom they taught. Kentuckians have long shared, among other things, their love for horses, music, and bourbon whiskey making with the Irish.
To celebrate our shared heritage and maintain interest in Irish culture, a group of Irish Americans joined together in 1980 to form a group called the Bluegrass Irish Society.
Objectives
The Bluegrass Irish Society's community-minded mission is to:
To explore the various cultural aspects of Ireland by studying history, literature, music, drama and art.
To provide a focal point in the Bluegrass area for those interested in Ireland and its traditions.
To promote good will by presenting special programs such as parades, concerts and other events for the enjoyment of the community at large.
To interface with other Bluegrass civic organizations in a cooperative manner to help organize and enrich the ethnic and cultural backrounds of all our citizens regardless of their heritage.
Board of Directors
Megan Moloney, President/Co-Treasurer, Parade Chair
Liza Hendley Betz, Vice President/Co-Treasurer, Festival Chair
Shelley Nall, Secretary
Catherina McDonnell
Terry Sweeney
Bill Enright
David Lyons
Peter Kiely