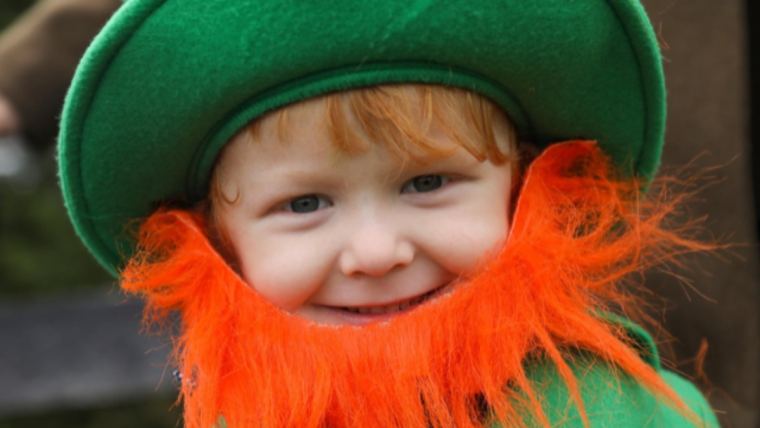 Vendor applications due Feb. 17; parade participant deadline is March 1
[LEXINGTON, Ky.] – Everyone is a "little Irish" on St. Patrick's Day, and the best way to celebrate Irish culture is at the Alltech Lexington St. Patrick's Day Parade and Festival, which returns to downtown Lexington on Saturday, March 11.
Father Norman Fischer will kick off the celebration at 10:45 a.m. at Henry A. Tandy Centennial Plaza (formerly the Fifth Third Pavilion) with the traditional "blessing of the keg" from Lexington Brewing & Distilling Co. The day will include a festive lineup of Irish entertainment, food and crafts – including headliner Tuatha Dea, a progressive Americana band with an Appalachian/Celtic vibe. Also performing: Liam's Fancy and William Sutherland Reid Pipes and Drums, and local Irish dancers from Bluegrass Ceili Academy, Lexington Irish Dancers and McTeggart Irish Dancers.
The parade begins at 1 p.m. and goes down Main Street from Midland Avenue to Mill Street. This year's grand marshals are Dr. Frank and Catherina McDonnell, Dublin natives who have lived in Lexington for 35 years. The McDonnells have made substantial contributions to the Lexington community, donating both time and money to local organizations and helping those in need.
"We're very much looking forward to bringing the parade and festival back to the streets of downtown this year," said Megan Moloney, Bluegrass Irish Society president and parade chair.
There is still time to participate as a vendor or parade participant. Applications can be found online at lexingtonstpatsparade.org/parade/forms/. Vendor applications are due by Feb. 17; parade unit entry forms are due March 1.
The Alltech Lexington St. Patrick's Day Parade and Festival is Lexington's longest-running civic event. Sponsored by Alltech and the Bluegrass Irish Society, the parade and festival are produced by the Lexington Division of Parks and Recreation with community support from local businesses and cultural organizations. Alltech has sponsored the parade since its inception.
The parade celebrated its 40th anniversary in 2019, the last time the full event was held in person. The festival was canceled in 2020 and 2021 because of COVID-19. Inclement weather led to the festival being rescheduled and moved in 2022 to Moondance Amphitheater, where Alltech cofounder Mrs. Deirdre Lyons was honored for her dedication to the event and her many civic accomplishments.
"The Lexington St. Patrick's Day Festival and Parade is a lovely celebration of Irish culture," Mrs. Lyons said. "We are proud to have sponsored it since the beginning."
The Bluegrass Irish Society formed in 1980 to celebrate and maintain interest in Irish culture. One of its first events was the St. Patrick's Day Parade. The parade gained instant credibility when then Gov. John Y. Brown and first lady Phyllis George Brown cosponsored it and arranged to have Ed McMahon from the Johnny Carson Show to serve as the first grand marshal.
The group aims to connect Irish and Kentucky culture and provide a focal point in the region for those interested in Ireland and its traditions.
"The Irish have long been involved in the history and culture of Kentucky," the group says on its website. "Listen to the fiddlers in Eastern Kentucky or the clog dancers and you will hear the refrains of Irish jigs and reels. Kentuckians have long shared, among other things, their love for horses, music and bourbon whiskey-making with the Irish."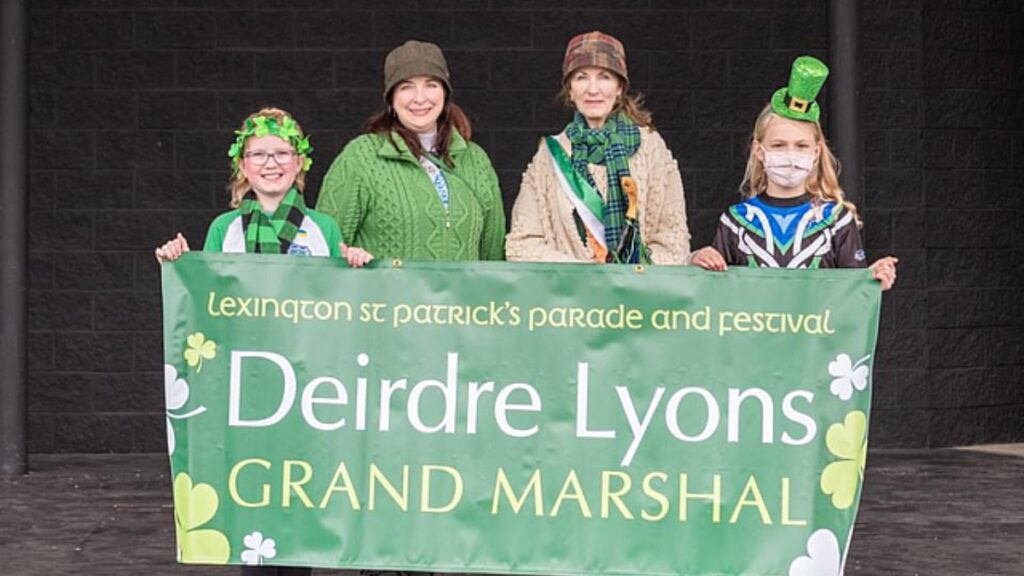 Celebrate all things Irish at the Alltech Lexington St. Patrick's Parade and Festival