International artists bring U.S. tour to Lexington festival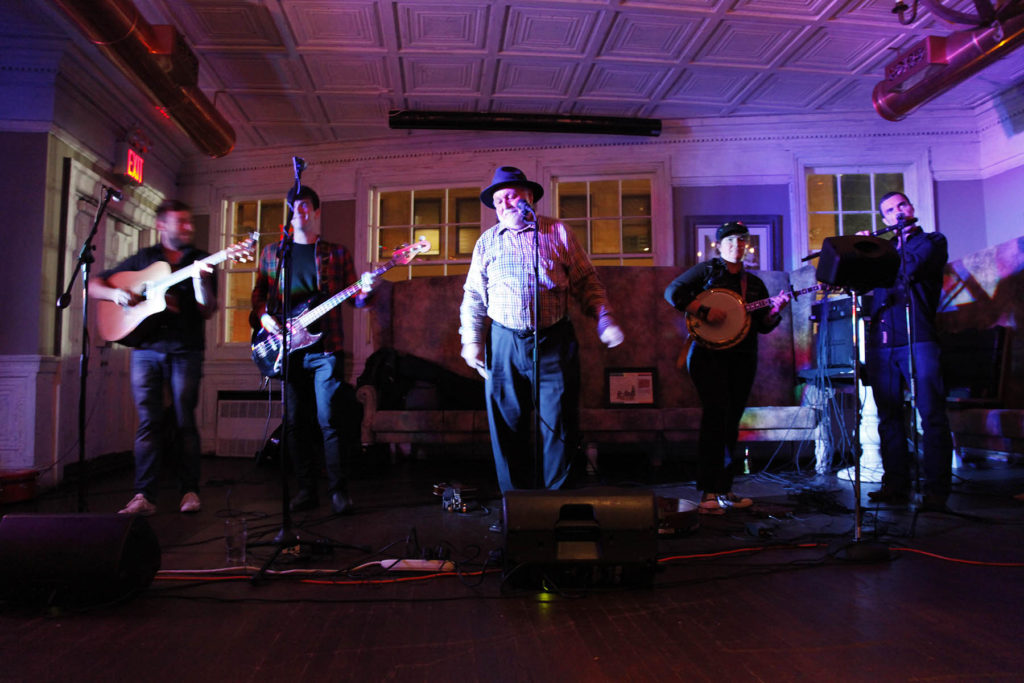 An internationally known Irish music group returns to the Bluegrass to headline the city's St. Patrick's festivities this March 14 as part of the 41st Annual Alltech Lexington St. Patrick's Parade and Festival.
Derek Warfield and the Young Wolfe Tones will play a free performance at 3:30 p.m. at Robert F. Stephens Courthouse Plaza. They're one of nine acts participating in the annual festival leading up to and following the city's St. Patrick's parade.
On Saturday, March 14, beginning at 10:45 a.m. performers, including dancers, pipers and musicians, take the stage in downtown Lexington. It's part of an all-day celebration that begins at 8 a.m. with the Shamrock Shuffle to benefit Lexington Habitat for Humanity. The festival kicks off with the annual "Blessing of the Keg" that will be held at the Alltech tents at 10:45 a.m.
"We're excited to welcome Derek Warfield and the Young Wolfe tones back to Lexington for this year's festival. Last year they helped us kick off the weekend with a Friday performance, but this year they're performing on the festival stage after the parade," said Liza Hendley Betz, vice president of the Bluegrass Irish Society and festival chair and owner of Failte Irish Imports. "Our free, family-friendly festival is a great opportunity to see some of Central Kentucky's best traditional Irish performers — from Irish dancers, to Scottish pipers, to bands from around Kentucky."
The 41st annual Alltech Lexington St. Patrick's Parade and Festival is produced by Lexington Parks and Recreation and is sponsored by the Bluegrass Irish Society.
Applications for parade participants are being accepted through March 1 and can be found online at https://lexingtonstpatsparade.org/.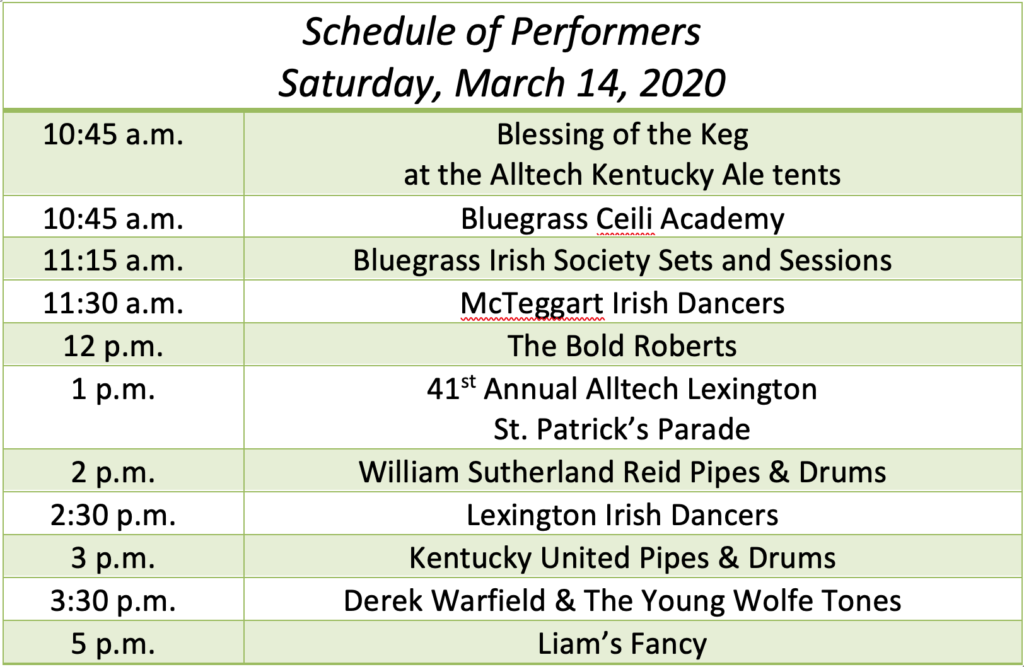 Performers announced for 41st Annual Alltech Lexington St. Patrick's Parade and Festival