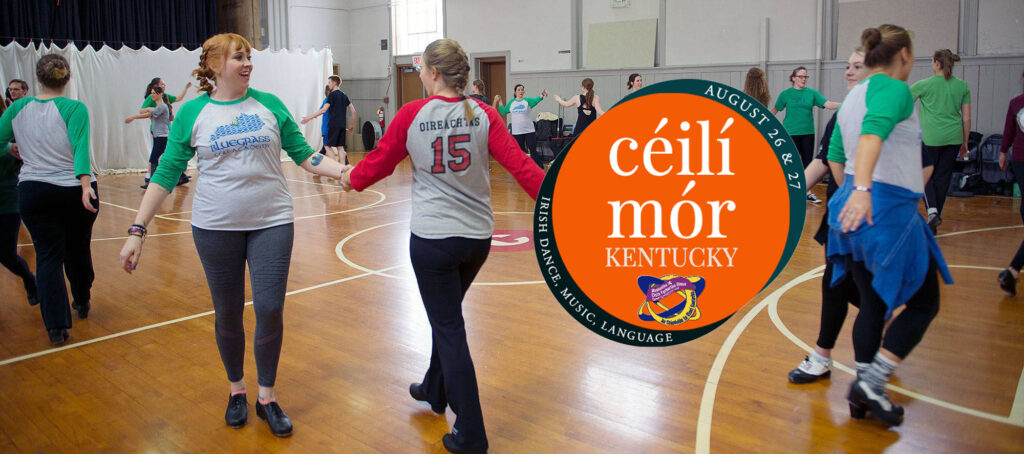 The Bluegrass Irish Society, in partnership with McTeggart Irish Dancers (Kentucky) and Bluegrass Ceili Academy, presents Céilí Mór Kentucky, a weekend celebration of Irish dance, music and language.
Céilí Mór Kentucky is made possible in part by a dance development grant from An Coimisiún Le Rincí Gaelacha.
Join us August 26-27 in Lexington at Artworks at the Carver School for two days of workshops in Irish dance, music and language. Learn from professional musicians and dancers and participate in a community ceili to wrap up the event.
Admission: $5 per day (unlimited classes per day)
Location: Artworks at the Carver School, 522 Patterson Street, Lexington, KY
---
Céilí Mór Kentucky Faculty
The musicians, dancers and language instructors have a long history within the Irish dance and music communities.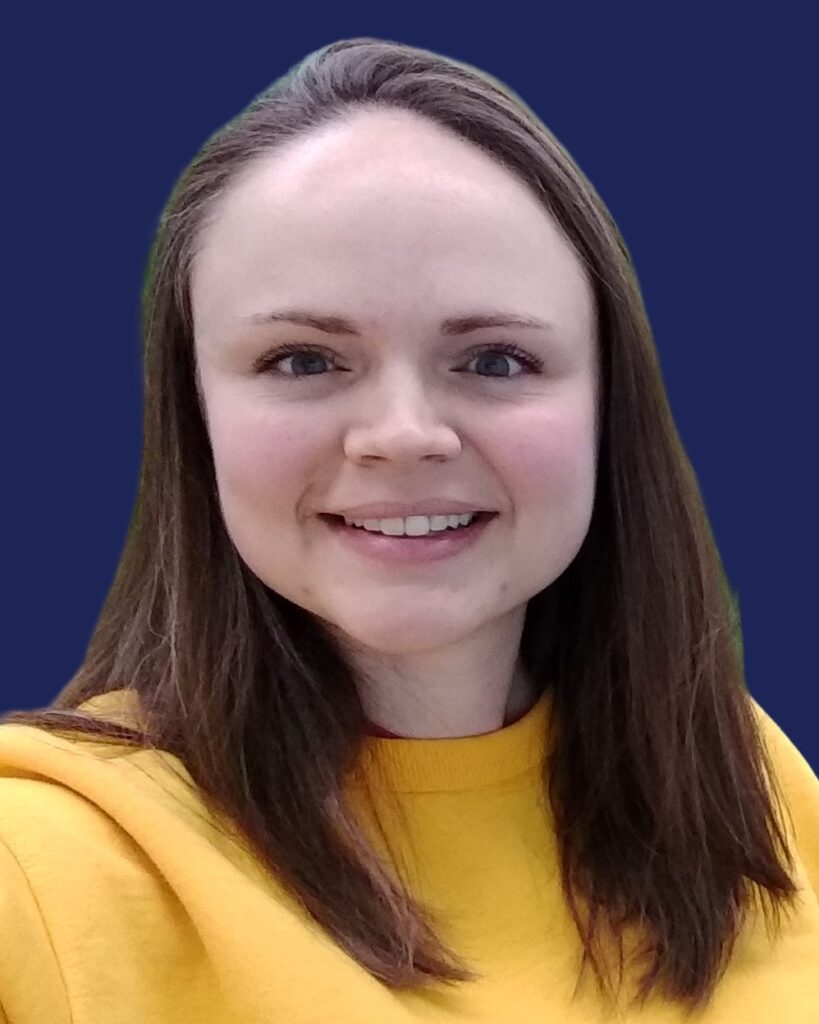 Anna Bumiller is an Irish dancer, Irish language enthusiast, musician and teacher. A TCRG-in-training and former champion-level dancer with the Celtic Academy of Irish Dance, Anna recently graduated with honors from the Irish World Academy of Music and Dance at the University of Limerick with a Master of Arts in Irish Dance Studies, where her thesis research focused on the historical relationship between the Irish Dancing Commission and the Gaelic League, as well as the use of the Irish language within the Commission.
Anna began studying Irish in 2016 after a trip to the Aran Islands. Since that time she has received hundreds of hours of formal instruction with native speakers, in the USA and in Donegal.
She has taught Irish classes and céilí classes through Irish in Dayton, Ohio, and has worked to develop strategies for incorporating the language into regular dance classes.
---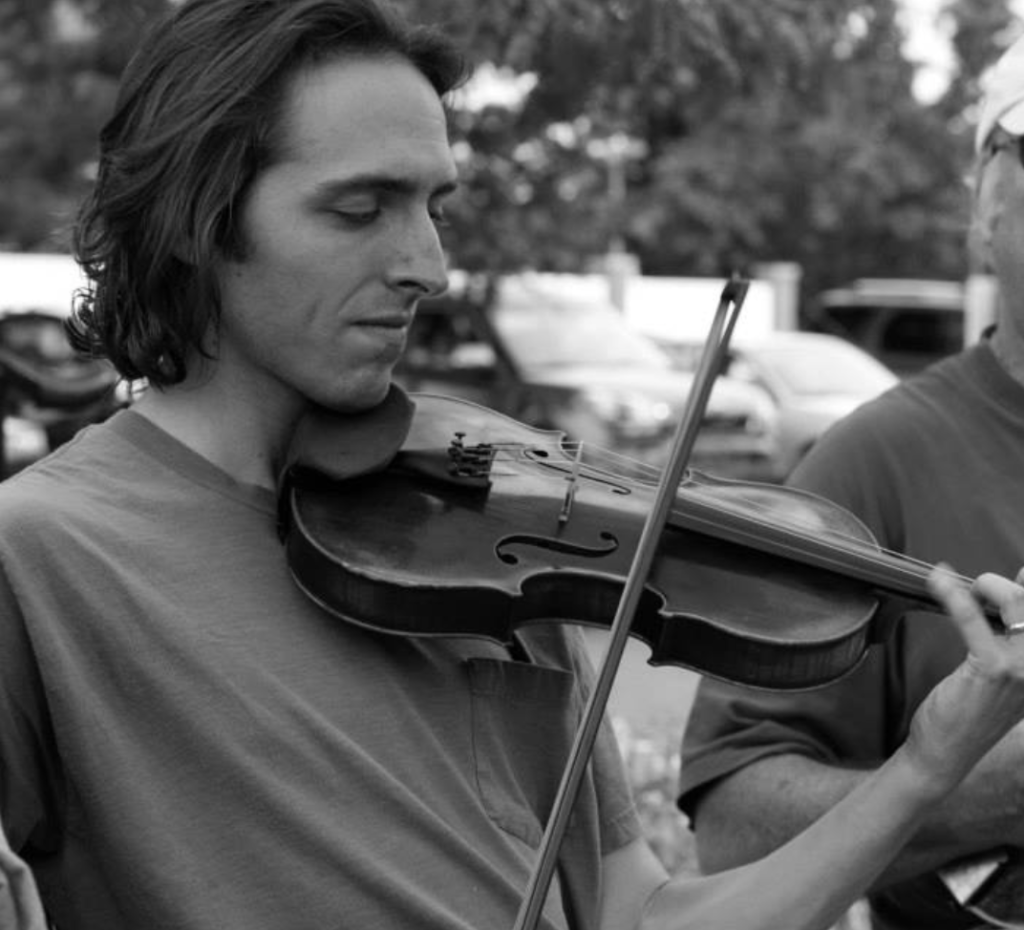 Justin Bonar Bridges received his first violin lesson at age five. At 10 he competed in Ireland for the first time, having ranked as the Midwest U.S. Irish fiddle champion (a title he would earn three more times). By 13 he held a teaching position at the Riley School of Irish Music and was a member of Silver Arm, Cincinnati's premiere Celtic band. It was at this time that he also began extensive studies under Kevin Crehan, a mighty fiddler steeped in the Irish tradition.
During the "aughts" he traveled extensively throughout North America and Ireland, learning from many masters of the Irish music tradition and picking up the mandolin and tenor banjo. Justin developed as both a player and a teacher, bringing his new knowledge back to the students of the Riley School. His skills were also put to the test – alongside Silver Arm he performed with groups such as the Cincinnati Symphony, the Cincinnati Pops and Ballet Tech Ohio.
In 2017 Justin was recognized as a Master Artist in the Kentucky Arts Council's Folk and Traditional Arts Apprenticeship program. Through this exciting grant he had the opportunity to bring a wider level of traditional Irish fiddle instruction and appreciation to the state of Kentucky.
---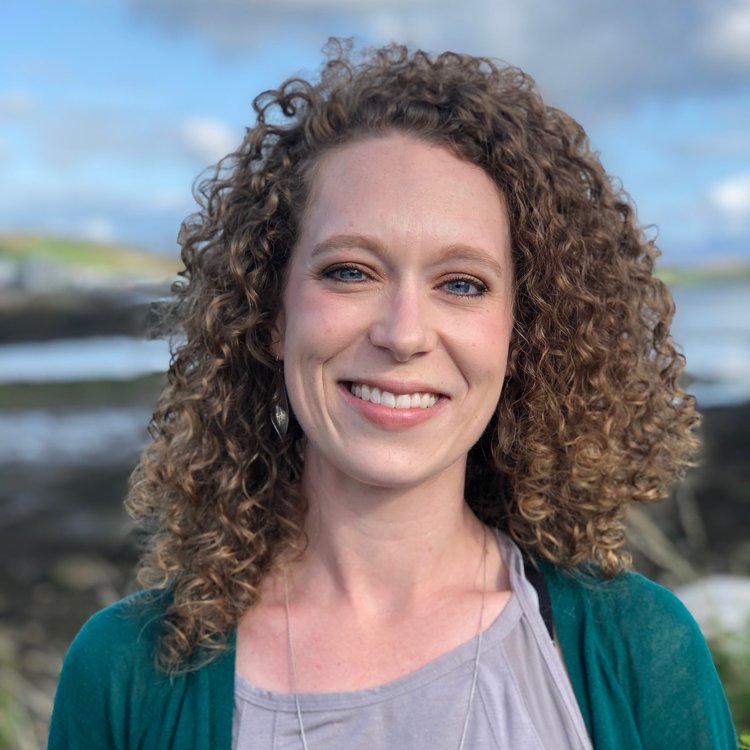 Allison Duvall is a champion Irish dancer, certified Irish dance teacher, and choreographer,and director of the McTeggart School of Irish Dance location in Lexington, KY (www.kyirishdancers.org). She specializes in Irish traditional and modern step dancing, ceili dancing, and modern figure choreographies, as well as set dancing and sean-nós, or "old-style," Irish dancing.
She grew up Irish dancing under the instruction of Maureen McTeggart Hall, a native of Cork, Ireland, and one of the pioneers and evangelists of Irish step dancing in North America. As a competitive Irish step dancer under Mrs. Hall's tutelage, Allison placed 8th at Mid-America Oireachtasi (Irish Dance Championships) in 2010 and 2011, qualifying and going on to compete at the World Championships in Dublin in 2011 and Belfast in 2012.
She passed her teacher's certification exam through An Coimisiun le Rinci Gaelacha, the Irish Dancing Commission based in Dublin, in 2013. In 2022, she received her Master of Arts in Irish Dance Studies from the University of Limerick. Her master's thesis focused on how the Conradh na Gaeilge's (Gaelic League) early feiseanna (Irish dance and music competitions) functioned as rituals of performative nationalism.
When not dancing, Allison serves as Senior Manager for Church Relations & Engagement for Episcopal Migration Ministries, the refugee resettlement and migration ministry of The Episcopal Church. She resides in Lexington, KY with her husband, Clay.
---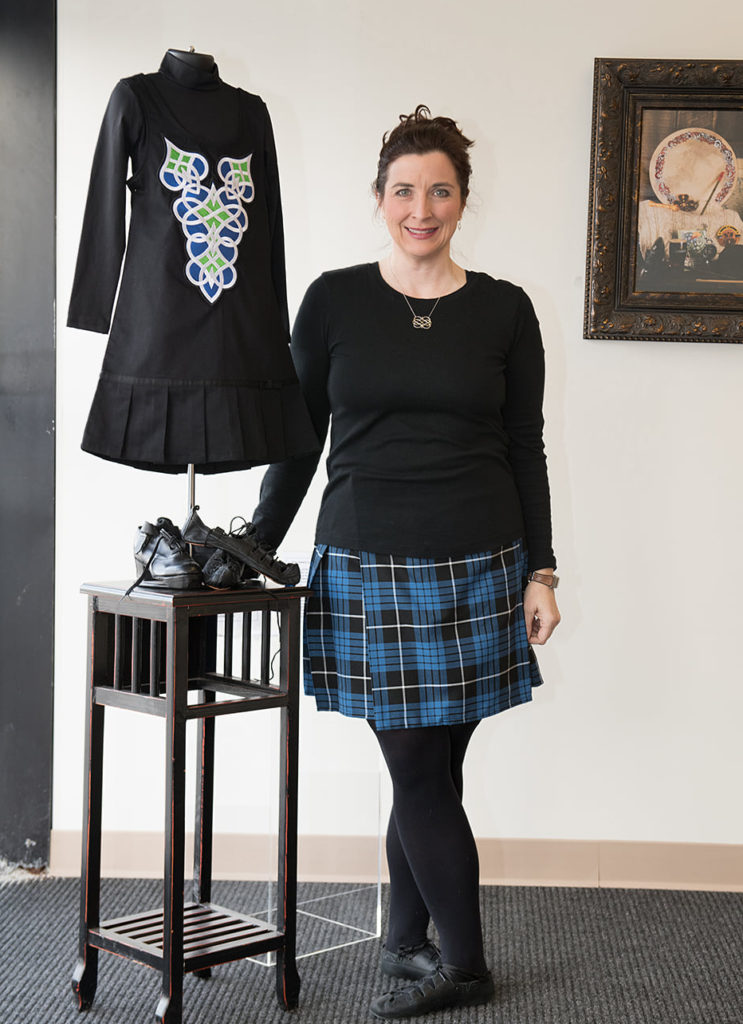 Megan Moloney studied Irish dance for nearly 20 years in the Washington, D.C., area with the Culkin School of Traditional Irish Dance; began teaching adult students and teams more than 20 years ago; and achieved TMRF certification with the Irish dancing commission in 2010. The adult teams Megan coached achieved 23 regional championship ceili titles between 2004 and 2015, and, in 2009, the North American national championship. In addition to teaching and competing, Megan has danced — and had her choreography performed — in Kentucky and across the nation's capital, including at the Kennedy Center, Strathmore, the Annapolis Irish Festival and Shamrockfest. Megan was also a dancer with the New Century American Irish Arts Company and her favorite performances include dancing onstage with Carbon Leaf and Scythian.
In July 2021, Megan was one of 23 teachers worldwide selected by Irish Dancing Magazine for excellence in teaching.
Megan serves on the board of directors as the president of the Bluegrass Irish Society and chair of the Lexington St. Patrick's Parade. For the last three years, Megan has volunteered with the Irish Dance Teachers Association of North America Scholarship Committee and recently served as a member of the International Working Group for CLRG, the Irish Dancing Commission. She has also served on the board of directors for OperaLex and as a member of an advisory group for the Women's Heart Health Program for the U.K. Gill Heart Institute. She is currently serving as an advisory board member for the Catholic Education Opportunities Foundation in Lexington.
---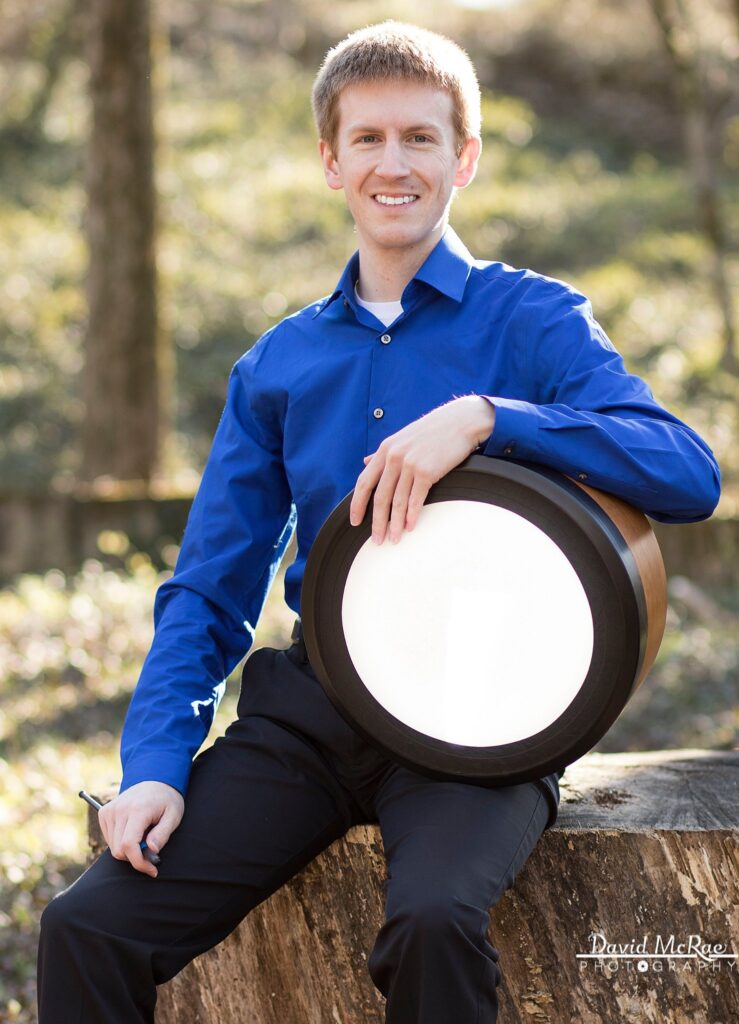 Jeremy Wade is a dynamic educator, composer, and performer based in the Central Kentucky area. He has served as the Director of Percussion for Clark County Public Schools (KY) since 2016, and at Lexington Christian Academy since 2008. He teaches beginning dance and bodhrán for the Kentucky McTeggart Irish Dancers, and is Co-Director of the Kentucky Irish Music Academy. In addition to providing class/ private instruction, he is an active clinician, presenting workshops at universities and Irish music festivals throughout the Ohio Valley.
Jeremy plays bodhrán as a part of the Kentucky-based trad duo, Set Course (with Justin Bridges), and regularly performs alongside Liam's Fancy and world-renowned flautist, John Skelton. He studies Irish dance with McTeggart (6-time Mid-America Oireachtas Céilí Champions) and performs as a member of their faculty dance company. In addition, his playing can often be heard at local feiseanna, where he serves as an accompanist for competitive Irish dancers.
Jeremy regularly travels to Ireland to hone his skills. He is a veteran of Craiceann: The Bodhrán Summer School which is located on Inis Oírr off the coast of Galway and has participated in online iterations of Búla Buzz on several occasions. These events feature an unparalleled lineup of instructors, including such musicians as Colm Phelan, Robbie Walsh, and Cormac Byrne.
Outside of traditional music, Jeremy's performance experience ranges from orchestral percussion to jazz drum set. He currently serves as the drummer for Family Worship Center and Tates Creek Christian Church, and is a member of the Central Kentucky Concert Band. A seasoned musical theater veteran, Jeremy performs in the pit orchestras for several local productions each year. Additionally, he has a strong background in the marching arts, formerly playing timpani/ snare with some of the nation's most competitive marching bands, indoor drumlines, and drum & bugle corps.
Jeremy Wade resides in Lexington, KY, and is a member of the Percussive Arts Society. He graduated Summa Cum Laude with a B.A. in Telecommunications from the University of Kentucky with an emphasis on audio and video production and is currently completing a Master of Arts in Teaching from the University of the Cumberlands.
---
This event is funded by a community dance development grant from CLRG, An Coimisiún Le Rincí Gaelacha, and does not create an association for CLRG dancers or teachers.
---
Music Classes
Irish Dance Tunes I (Jigs and Slip Jigs): When most people think of Irish music they think of jigs. To that end we'll kick off the weekend on Friday by learning a jig, and exploring the difference between jigs and slip jigs. All instruments welcome!
Irish Dance Tunes II (Reels): Tunes in 4/4 time show up in music all over the world, but the sound of an Irish reel is unmistakable! We'll not only learn a reel in this Saturday workshop, but touch on everything from the quirkiness of single reels to how to reach those blazing dance speeds. All instruments welcome!
Rhythm and Ornamentation in Irish Melody Playing: Irish dance music is all about rhythm, and one of the most interesting ways to accent rhythm is through ornamentation. In this workshop we'll explore how to play various ornaments and how they fit into tunes. This workshop will cater specifically to melody players, but all instruments are welcome!
Music Theory for Irish Dancers: Are you an Irish dancer who wants to know a bit more about the music you're dancing to? Do you want a better understanding of how to differentiate between a reel and a hornpipe; or how to count a slip jig? In this class, Jeremy Wade will lead participants through the rhythmic anatomy of each of the common Irish dance tune types. Beginning with a crash course in music theory, dancers will analyze how rhythms are incorporated into various time signatures and tempos, and will have the opportunity to apply this knowledge to some basic dance steps.
Irish Dance Tunes (Hornpipes, Hop Jigs, and More): Having covered some of the faster dance tunes in Irish Music, we'll get into a laid back groove with swung rhythms. In this workshop we'll explore hornpipes, barndances, flings, and hop jigs. All instruments welcome!
Introduction to Bodhran: Learn the basics of Irish percussion using a bodhran.
Language Classes
Irish Language for Céilí Dancing: Learn vocabulary for céilí lingo and basic dance moves, then practice what you've learned at the evening céilí.
Conversational Irish A & B: Take your first steps into speaking Irish in day-to-day life, ease anxiety about pronunciation and gain simple tools to help you continue learning on your own. Classes A and B will cover slightly different material for anyone who would like to attend both sessions.
Bringing the Irish Language Into the Dance Classroom: Gain stress-free, efficient strategies for incorporating Irish into your dance classes with confidence. It's easier than you think!
Dance Classes
Steps for Ceili Dancing I & II: Learn the basic moves you'll need for ceili dancing – forward, backwards and side to side.
Sean Nos Reels: Old-style Irish dance steps focus on rhythm and accompanying the music. Learn basic sean nos steps for reel in this class.
Old Style Jigs & Hornpipes: Take your sean nos learning to the next level and learn steps to jig and hornpipe tunes.
Molyneaux Blackbird: Jeremiah "Munnix" Molyneaux, the last of the Kerry dancing masters, was renowned for his creative, rhythmic choreography. Dip your toes into a regional Irish dance tradition and enjoy learning this unique version of the Blackbird traditional set dance.
Céilí Mór Kentucky Schedule
---
Friday, August 26
5 p.m.
Registration
5:30 p.m.
DANCE: Steps for Ceili Dancing I
MUSIC: Irish Dance Tunes (Jigs & Slip Jigs)
LANGUAGE: Irish Language for Ceili Dancing
6:45 p.m.
Break
7 – 8:30 p.m.
Ceili and Irish Music Session
Saturday, August 27
10 a.m.
DANCE: Steps for Ceili Dancing I/II
MUSIC: Irish Dance Tunes (Reels)
LANGUAGE: Conversational Irish A
11:15 a.m.
Break
11:30 a.m.
DANCE: Sean Nos Reels
MUSIC: Rhythm and Ornamentation in Irish Melody Playing
MUSIC: Introduction to Bodhran
12:45 p.m.
Lunch
2 p.m.
DANCE: Old-Style Jigs & Hornpipes
MUSIC: Music Theory for Irish Dancers
LANGUAGE: Conversational Irish B
3:15 p.m.
Break
3:30 p.m.
DANCE: Molyneaux's Blackbird
MUSIC: Irish Dance Tunes (Hornpipes, Hop Jigs and more)
4:45 p.m.
Break
5 p.m.
LANGUAGE:
Bring your own dinner discussion:
Bringing Irish Language into the Dance Classroom
6:15 p.m.
Break/Dinner
7 p.m.
Community Ceili (Open to the public, $5 for non-workshop participants)