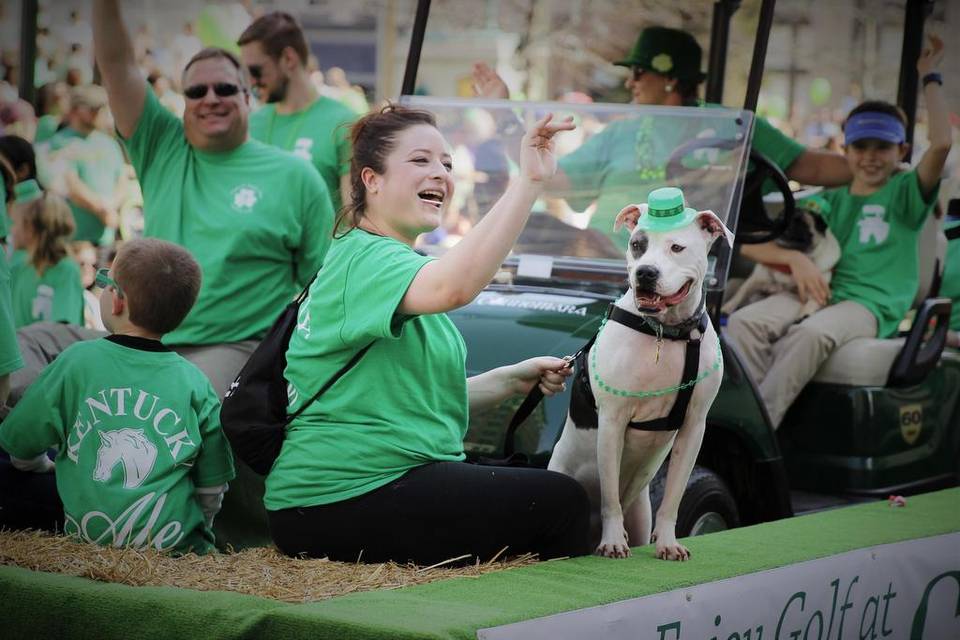 Happy New Year!
Best part of knowing it's a new year is knowing that the Lexington St. Patrick's Parade and Festival is just around the corner. SAVE THE DATE for Saturday, March 11 — with events beginning at 11 a.m. in downtown Lexington.
Care to join us?
If you'd like to participate in the 2017 Lexington St. Patrick's Parade and Festival, here are a few deadlines and forms you'll need to know about.
Vendor Application Forms
To have a booth at the Lexington St. Patrick's Irish Festival, download, complete and mail in your application.
Parade Application and Insurance Form
All parade entries must complete a parade application form and insurance waiver forms.
Please send completed applications via mail to the address at the bottom of the form.
The insurance waiver form must be signed by everyone in the parade. Children under the age of 18 must be signed for by an adult.
The #LexStPatsParade and Festival will be here before you know it!